Everything here revolves around experience-based results; giving you the benefit of our learning, trial & error, putting into practice what works and optimizing it.
It's about knowing what to do and how to do it. We've done a lot of the heavy lifting to figure it out so you don't have to.
As a full-time online entrepreneur for nearly 20 years, I've been building businesses and making money online for as long as there has been an "online".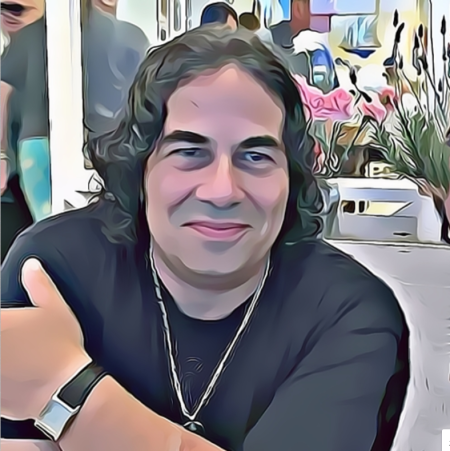 I've tried virtually every business model and succeeded to some degree with most. I'm talking Adsense, affiliate marketing, SEO, website flipping, eCommerce… you name it, I've done it: trying, testing, and optimizing the ways & means to start, grow, and scale online businesses.
I've also spent much of the last 10 years teaching others how to do what I've done. In fact, I built my 'umbrella' company, 100k Publishing LLC, by taking the business models I've learned how to do successfully and turning them into 'how-to' products: blueprints, guides, courses, reports, and training memberships.
While there have always been enormous opportunities to leverage the power & reach of the internet for online business, the opportunities have never been better – and the tools to do so have never been more plentiful or helpful.
If there's a 'fly in the ointment', it's this: along with the unprecedented growth of business models, opportunities, and tools, comes the increasing number of ways to do things "wrong" – to make costly mistakes, and even get roped in to scams or half-baked ideas, methods, and tactics.
The truth is that there's more than 'enough' for everyone: enough opportunity and enough revenue.
And so I try to 'share the wealth' by publishing our experience-based strategies, tactics, and tips at 100k Results!
Aided by a small group of experienced & dedicated technical support and marketing teammates, our mission today is to continue improving and making available the means to start, run, and grow profitable online businesses.
Info Biz Academy II
In 2016, we developed & launched "Info Biz Academy", a tested, proven, step-by-step blueprint for building a successful online 'info-products' business, based entirely on our own information products business. Combining an online course that included 8 modules of video instruction, a private mastermind support group, weekly live online training, and tons of helpful resources, it was the most comprehensive course of its kind, running continuously for almost 3 years.
When I saw what was happening back in March of 2020 with all the unemployment, furloughs, business closures, etc., I realized that a course on creating an alternate income online could help an even wider audience, so I decided to update Info Biz Academy and work towards a new launch.
And so we spent about 6 months improving & updating the course, adding new content, and migrating to a better platform. The result is the newly-launched "Info Biz Academy II", now responsible for more than 200 info-businesses launched, and resulting in more than $1,500,000 in new income generated!
Free Hi-Value Resources
If you're not on our mailing list, you're missing out on some of the most effective, current, and actionable tips and hi-value resources, so feel free to sign up!